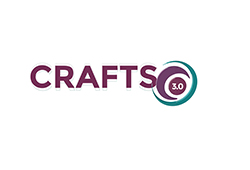 Supporting the transition of handicraft teachers and trainers to the Digital Age – CRAFTS 3.0
Duration:
01-09-2017 – 31-08-2020 (36 months)
Partners:

Rinova Ltd , United Kingdom
INFODEF- Instituto para el Fomento del Desarrollo y la Formación, Spain
FOACAL – Federación de Organizaciones Artesanas de Castilla y León, SPAIN
Danmar Computers Company, POLAND
CEARTE, PORTUGAL
FTT – Foundation Translylvania Trust, ROMANIA
INQS – Innoquality Systems, IRELAND

Website:
crafts-project.eu/
Authority:
Νational Agency Spain
Program:
ERASMUS+
Project Description
The aim of CRAFTS 3.0 project is to support the professional development of handicraft teachers and trainers in Europe in their transition to the digital age by improving their teaching competencies on innovative VET education through ICT based methods and tools. It prepares handicraft teachers and trainers to adapt their teaching practice to the next generation of high tech digital tools and cutting edge machinery (3D printers, vinyl cutters, CNC milling or laser cutting and engraving).
More specifically, CRAFTS 3.0 aims to develop:
– A European ECVET Curriculum on ICT skills for teaching Crafts.
– Training Modules on ICT based teaching methods specifically adapted for Crafts.
– An innovative Mobile Instructional Learning APPs designed to train handicraft trainers and teacher to use and design their own Mobile Learning APPs (IO5) for teaching Crafts.
– A Multilingual e-learning platform with innovative e-Learning courses and OER on ICT-based teaching methods for Crafts. , and
– A Guide for validation, certification & accreditation (IO6) of innovative teaching learning methods through ICT in VET for craft sectors in Europe