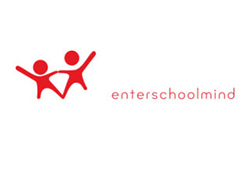 CULTIVATE SCHOOL ENTREPRENEURIAL MINDSET THROUGH HOLISTIC APPROACH TARGETING TEACHERS AND PUPILS – EnterSchoolMind

Duration:
01-11-2018 – 31-10-2021 (36 months)
Partners:

Rinova Ltd , United Kingdom
M.M.C Management Center Limited, Cyprus
Kypriaki Eteria Pistopoiisis, Cyprus
15billion, United Kingdom
GRUPPO4, Italy
4th primary school of Tyrnavos , Greece
Apostolos Varnavas Primary School, Cyprus

Website:
Authority:
National Agency Cyprus
Program:
ERASMUS+
Project Description
The project aims at the 1st Level to develop the Entrepreneurial Mindset of teachers taking into consideration the key competencies that have been identified by the commission, but after validating those & identifying the most important in the setting of primary school education.  It is expected that in the case of primary schools we will focus more on general competences. Teachers' motivation is an integral part of this project, therefore all the training they will receive is ISO certified & through an assessment, their qualification is also certificated. In other words, participating in the project means at the same time that they upgrade their own profile with a certificate that is internationally recognised.
At a 2nd  Level the project develops tools for the teachers in order to cultivate the entrepreneurial mindsets of their pupils. These tools include:
1. An online innovative assessment tool to be used before & after the implementation of cultivation activities
2. A set of non-traditional activities that will cultivate the entrepreneurial mindset of the pupils. Activities take into consideration the age of the pupils, have an experiential nature & some of them will be designed to be implemented as online activities.
At a 3rd Level parents participate in this effort through extracurricular activities also developed by the project.